New!
Aqua Products Dash™ Robotic Above-Ground Pool Cleaner
A Dash of clean for a dollop of fun
SKU #DASH
1-year limited warranty
When it comes to cleaning your pool, keep it super simple. With the Aqua Products® Dash robotic above-ground pool cleaner vacuum you just plug it in, power it on and press go. While you create the perfect playlist for an afternoon lounging in the pool, Dash jets across your pool floor and cove sucking up dirt and debris and bagging it away out of sight (where it belongs). In just an hour or two — time enough to upload your music and snap an envious poolside selfie — you've got yourself a clean pool that's ready to jump into. So, stop overthinking it... We've got this in the bag! (literally).
Where to buy
Aqua Products Dash™ Robotic Above-Ground Pool Cleaner Features

Cleans pool floor & cove
Dash gives you a quick clean that rids your pool of everything from fine, sandy silt to leaves, twigs and any other type of debris that's settled down to your above-ground or flat-bottomed pool floor.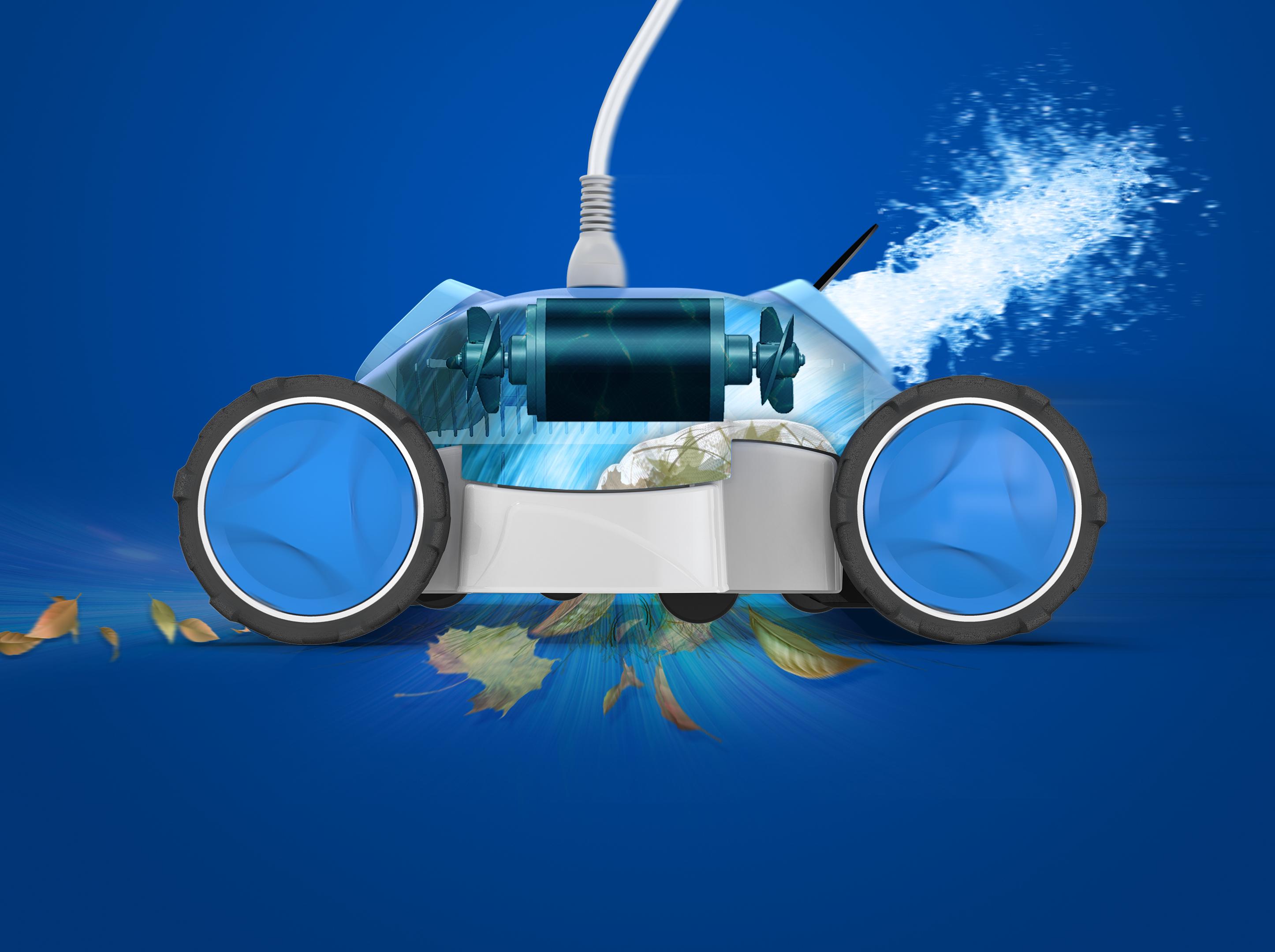 Water powered propulsion
Get ready to have a blast in your pool with fast pool cleaning… JetBlast technology alternates the direction of water flow to create a powerful stream that propels Dash around your pool floor.

Adjustable wheel rotation
Whether you know who One Direction is or not, that's the way Dash moves around your pool. An easy-to-remove pin adjusts the directionality of the wheels allowing the cleaner to circumnavigate pool until it's done. Simply alternate the wheel pin location each cleaning to help reduce cable tangling and enhance pool coverage.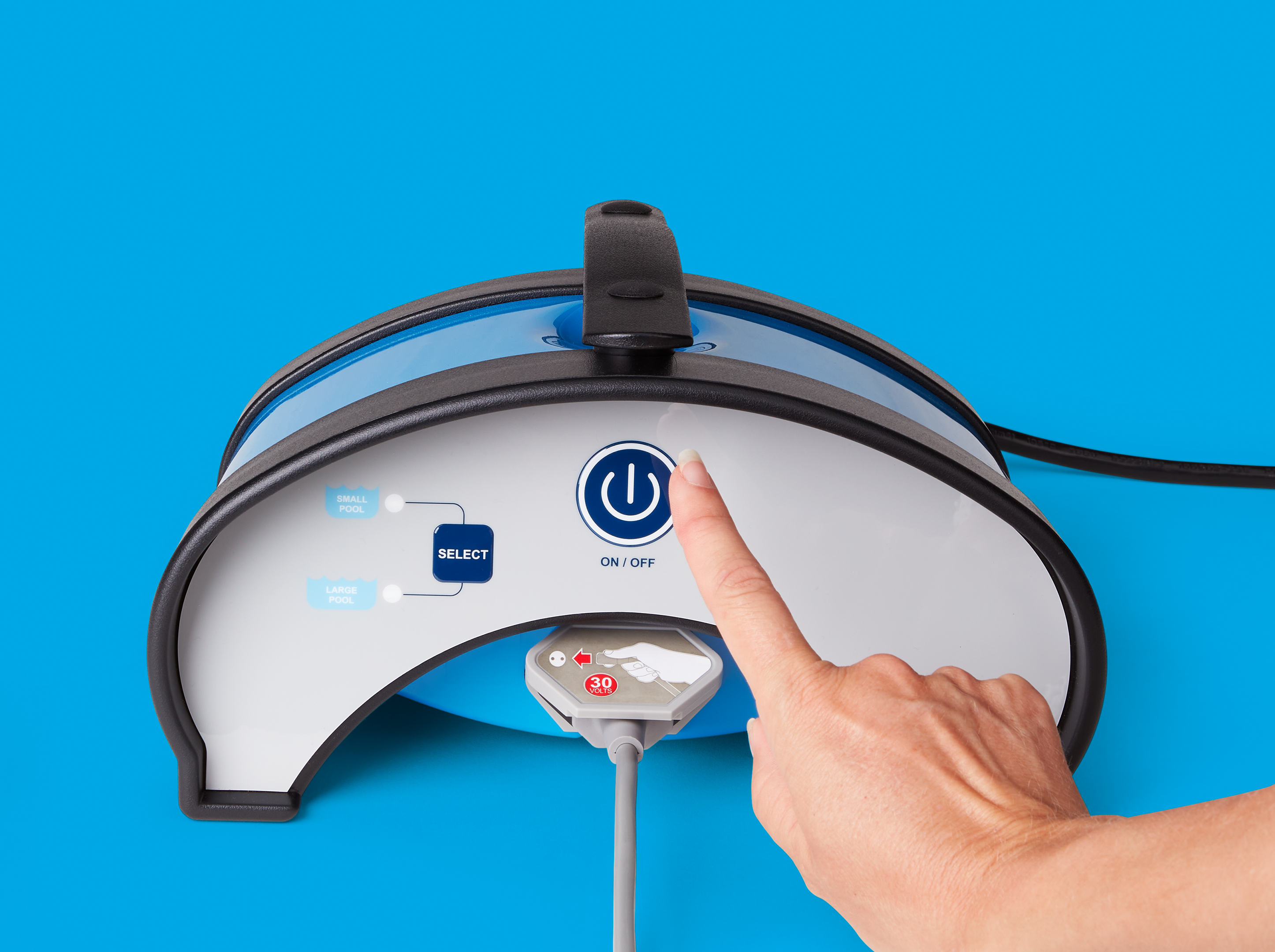 Simple setup
Decisions, decisions, decisions… Who knew being an adult required so many decisions? What doesn't require a ton of decisions is Dash — plug it in, power it on and then there's just one decision to make: Small Pool or Large Pool? That's it!

Dual debris bags
What's better than one debris bag? Two! Dash doubles up on debris collection with these highly effective bags that capture both fine silt and large debris.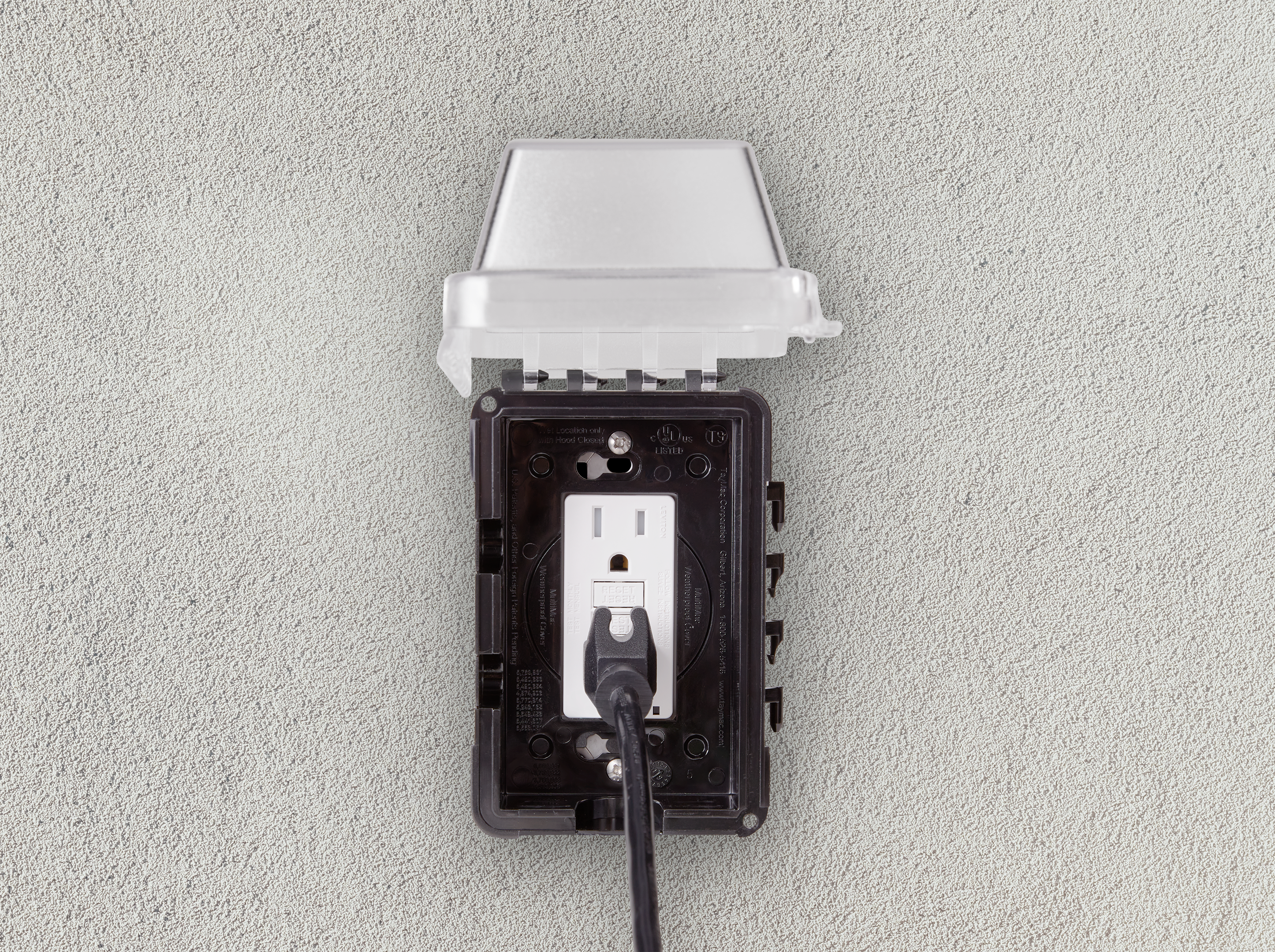 No charging needed
Because Dash connects to a standard GFCI outlet, it's always ready to clean when you want.
Aqua Products Dash™ Robotic Above-Ground Pool Cleaner Specifications
| | |
| --- | --- |
| Pool Type | Above-ground and small in-ground pools |
| Pool Size | Less than 30ft long |
| Pool Surface | All (vinyl, fiberglass, gunite, pebble, tile) |
| Cleaning Coverage Mode | Floor and cove |
| Cleaning Cycle | 1 hr or 2 hrs |
| Brushes | None |
| Vacuum Technology | JetBalst Technology |
| Cable Length | 40ft cable |
| Filtration | Top access 2 fine filter bags |
| Caddy | None |
Aqua Products Dash™ Robotic Above-Ground Pool Cleaner User Guides
Aqua Products Dash™ Robotic Above-Ground Pool Cleaner Where to Buy
Aqua Products Dash™ Robotic Above-Ground Pool Cleaner Frequently asked questions
Hmmm… Blinking lights could mean a few different things. Let's run through a quick list:
Is your cleaner out of water? If so, it's no wonder that those lights are blinking. Your cleaner can't do its job if it's not immersed in water!
Is the debris bag stuck on something? Your debris bags need room to expand so that they can collect all of the dirt and debris at the bottom of your pool. Check to make sure the bags aren't caught under the cover.
Or maybe the propellers are stuck. If the propellers aren't moving, neither is your cleaner, and this would definitely make your lights blink. A quick look should let you know if this is what's going on. Once you've ID'd the culprit, you can restart your cleaner by pressing the power button one time. Your pool cleaner will pick back up cleaning your pool where it left off.
Well, that's annoying. Maybe just swim on the clean side? Just kidding! There are a few things you should try if your cleaner isn't covering the whole pool. Let's count them:
How does your filter bag look? You want to make sure your filter bag is cleaned really thoroughly. If it's dirty, it can cause your cleaner to become trapped, making it unable to clean your entire pool.
Maybe your pool just needs a longer cycle to be fully cleaned. Try changing the timing cycle on the power supply.
Can the axle area move freely? Make sure your axle isn't clogged because a clogged axle will stop your cleaner from moving around.
Have you checked the axle and turning pin configuration? The pin position controls the direction your cleaner moves, so it may just need an adjustment.
Check out each of these 4 possibilities until you figure out what's making your cleaner malfunction.
Oh no! Well, that just won't do. Did you remember to thoroughly clean the debris bags after you last cleaned your pool? A dirty bag or clogged ports can cause your cleaner to move sluggishly, so check to see if there's any dirt in the bag. Also check the suction ports to see if they're backed up by leftover debris.
To ensure that the bags are always ready to clean and have space to hold debris, toss your debris bags into the washing machine every once in a while! Since they're machine washable, just make sure you rinse off any twigs, leaves or other debris before throwing the bags into your machine. Oh, and only use cold water!
That's no fun! Before you panic, make sure that you set up the unit and power supply right. Obviously, if things aren't put together the right way, the unit won't work how it should. If everything is put together right, check the propellers. Are they stuck? If the propellers aren't moving, your cleaner can't move either. If neither of these suggestions fix the issue, try adjusting the two suction ports on the bottom of the unit.
Bummer! First, make sure there isn't anything blocking the cleaner underwater. You also want to check that the cleaner isn't stuck on any loose objects at the bottom of the pool, like pool toys — or the necklace you lost in the pool last week. If there aren't any blockages or obstructions, then your suction ports might be too close to the bottom of the pool. Adjust the suction ports so they're a little higher off the ground. This will let your cleaner move around freely.
This is a super easy fix! Check out the axle and turning pin configuration. There's an adjustable pin on each end of the axle, and it has a few options for its position. Each position affects the turning speed and angle of your cleaner. Adjusting the pin configuration will let your cleaner move in other directions so it can clean the whole pool. So, try switching the pin position to let the axle turn in different directions!
Coiled cables probably mean your cleaner is turning too sharply. And unless your pool is designed in the shape of 45-degree angles, there's really no reason for it to do this. Never fear. There's an easy solution for this one. Simply change up the axle setup to match the shape of your pool and make the axle turn more gradually!